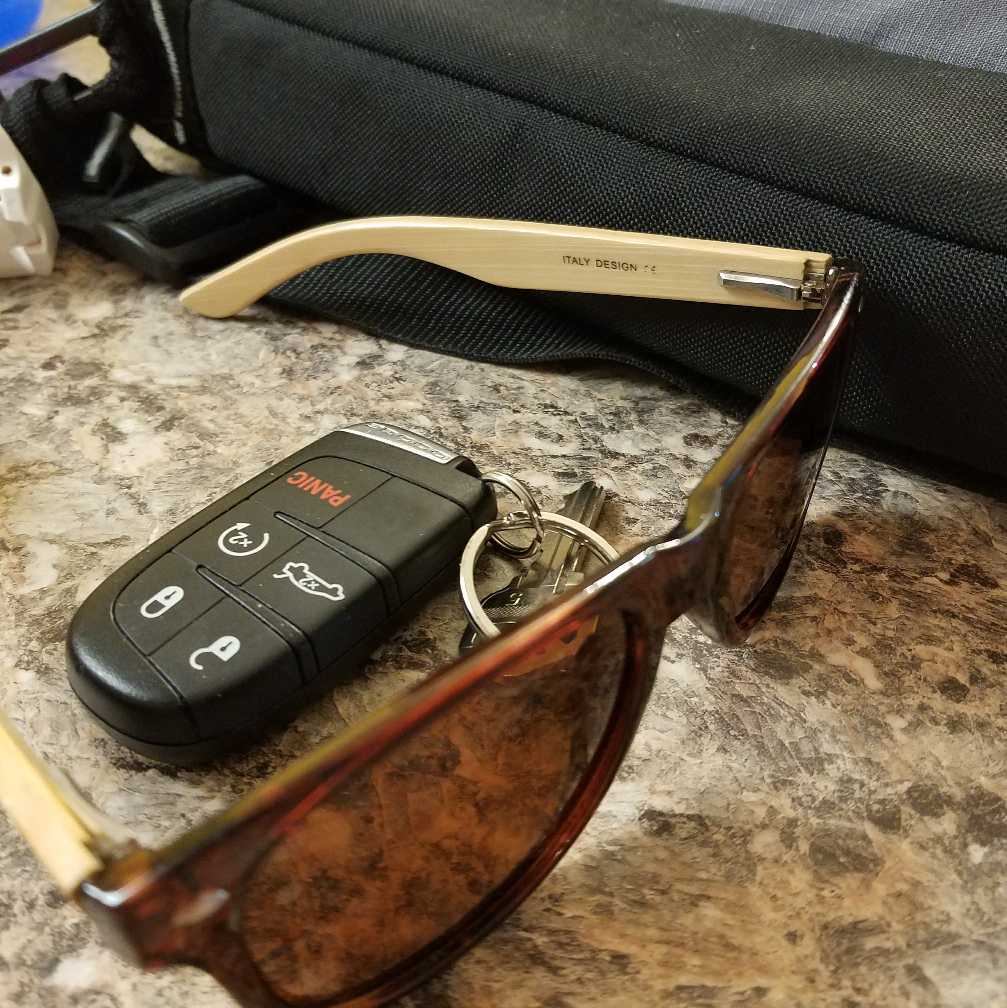 Hey it's Sunday, does your Sunday make you miserable? Is it because Monday is coming and you need to work? Check this out. 
Check out this feature length episode: https://www.podbean.com/premium-b…/5kns4gcu-1712/ianvonlewis
Rate this show on iTunes:  https://itunes.apple.com/us/podcast/ianvonlewis/id1373046662?mt=2
Follow on instagram: Get It motivational podcast
Follow my Facebook page and get to know me; fb.me/ianvonlewis 
Show notes: 
So essentially if your Sunday is being warped and destroyed I will assume that Monday through Thursday is also killing you. But we can find some joy to celebrate the hell out of Friday.
How do I know this.. hm its me? I am not telling you about you, I am telling you about me!!!!
Not too long ago, that was every freaking Sunday, but ya know what not any more baby! Now I have initiated my side hustle, with the goal of motivating and inspiring others.
When I started this podcast on March 28th I was in NC, diving an hour to and from work so on those long rides I started listening to podcast and I started to listen to this "every days is Saturday guy" Sam Crowley. Great podcast and he essentially made this podcast thing seem easy. So I said hey I am a fairly smart guy I will give this a try.
So I got online and figured out the basics and I did my first episode, then I did a few more and then I submitted it to iTunes and introduced it through Facebook. What I have not done is quit my job I totally need that, I am currently working my tail off at the old JOB, but now I have this to work on and add value to the lives of others and consequently add value to my life.
So here I am killing it talking to my phone in the garage. As you noticed I still do not have intro/outtro music and I don't know if I will ever do that.. We will see. I am literally recording this podcast on a smart phone with the mic that came with my phone renegade style.
And ya know what, if someone wants to start advertising on this podcast you might just have to hear an advertisement, you do remember me saying I am working my tail off at my J.O.B. right well I am working on making that a thing of the past. Just like the quote that I stole from somebody, little by little a little makes a lot.
What about you? Do you have a smart phone? Do you want to get a podcast started? (you totally should) whether or not you believe it you have a message that no one else can give the world but you it is uniquely yours and someone needs to hear it. Likely they need to hear it more than you know.
Additionally a podcast will absolutely compliment any business that you want to start. It is a great way to get started with very little budget. Then you can use it to inform customers about your product or service in a way that they can get to know you.
So what are you waiting for? Hey,  I would love to help you get your started,  hit me up with a email to ianvonlewis@hotmail.com put PODCAST in the subject line,  will give you the skinny on what I can do to get you rolling and we can go from there. (Opra impression) you get a podcast, you get a podcast, and everyone gets a podcast!!!
 Ok I digress; Les Brown said that we should be ashamed to die until we left our mark in this world. I love that quote right now. You must start working on your mark today, whatever it is get it started. You were given your dream for a reason; it was not to feel the regret of never going after it. You where given your dream for a reason now go out and Get IT!!!!!!